Building a Stronger, More Inclusive Fashion Arts Ecosystem
We Center BIPOC Makers & Sustainability
Founded in 2021, we are a nonprofit fashion incubator connecting existing, emerging, & aspiring designers to boost their creativity, technical skills & business opportunities for success in the growing creative workforce.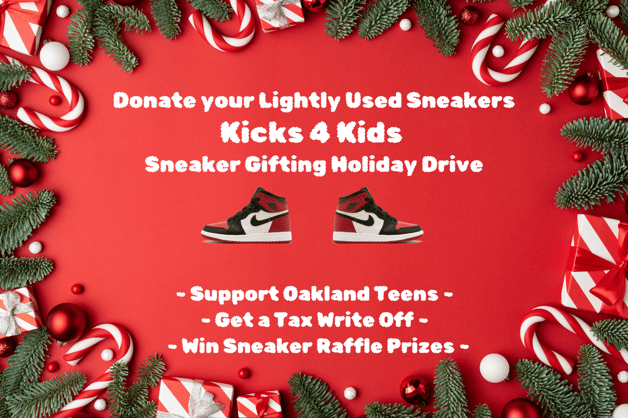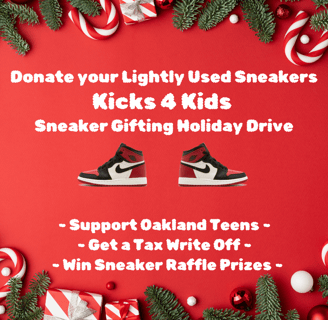 Kicks 4 Kids Sneaker Gifting Drive
Thank you for supporting Oakland's teens! We're training BIPOC youth to upcycle used sneakers - restoring them to excellent condition, customizing some - then gifting them to other teens and younger kids in need. Participants learn valuable skills, keep shoes out of the landfill, and learn about sustainability and climate change.
You get a tax write off - everybody wins!
Reimagine Fashion Youth Workshop
Heading into our 4th year, this two week teen fashion intensive trains diverse Oakland youth to develop their creative vision and technical skills. We emphasize sustainable practices - upcycling, biomaterials - and prepare participants to be agents of change that can transform the fashion industry.
Already, 3 of our graduates received full scholarships and now study at top college fashion programs (Parsons, Howard, CCA).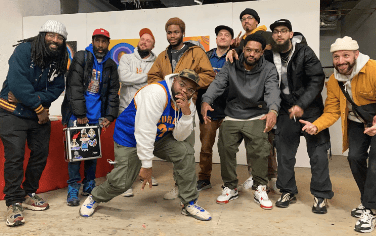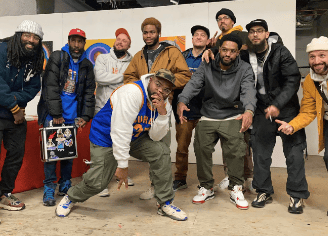 We regularly convene existing and emerging fashion makers to exchange resources, facilitate business opportunities, foster mentorship, and build community.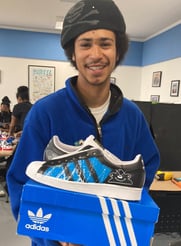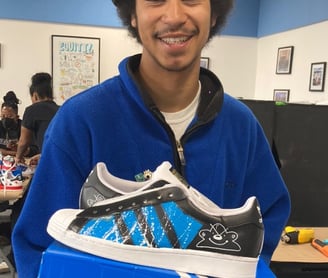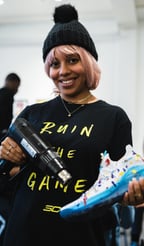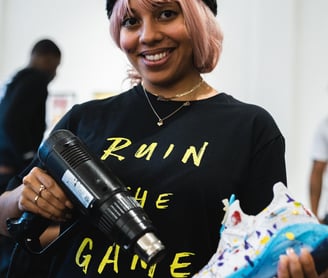 Harnessing the dynamism of sneaker culture, SDS teaches invaluable design and entrepreneurship skills that open up a host of career pathways in the booming creative economy. Our 3 teen workshops during Black History Month '23 were generously sponsored by Adidas and Stashed in San Francisco.
We conduct sneaker events and trainings for all experience levels and for private groups as well as the public. We are currently preparing a two-week Reimagine Sneakers Intensive for youth and adults.
Contact us to discuss the best fit for you or your group.
Oakland Style Lab is a nonprofit fashion incubator building a more inclusive and robust fashion ecosystem in the Bay Area. We provide training, workspace, and business development opportunities to support the growth of BIPOC fashion designers.